You are Naturally Beautiful
Become a VIP
Receive our monthly specials, new services and latest updates!
Facials & Skin Care
Spa Facial Treatments
Clarifying Enzyme Facial
$90A facial treatment that rebalances and exfoliates the skin without causing any visible flaking. Enzymes activate when placed on the skin, and selectively absorb only dead skin cells, leaving healthy tissue alone. Perfect for first-time clients looking for a relaxing treatment. (Duration: approx. 55 mins.)
Microdermabrasion
$95A non-invasive procedure that uses diamond tips to exfoliate and remove the superficial layer of dry, dead skin cells. Microdermabrasion can help treat sun-damaged skin, acne, acne scarring, blackheads, whiteheads, fine wrinkles, superficial age spots, and melasma. This treatment may be combined with a superficial peel or chemical peel. (Duration: approx. 55 mins. - 75 mins.)
Beta Clear Facial
$135Our strongest anti-acne facial doubles up on the exfoliation to rid the skin of acne and sun damage (i.e., age spots, wrinkles and uneven texture), using advanced enzymatic technology with salicylic acid. This facial takes surface exfoliation a whole lot deeper! (Duration: 55 mins.)
Chemical Peels
A highly qualified esthetician will work with you to create a custom chemical peel course of treatment to help meet your individual skin care goals.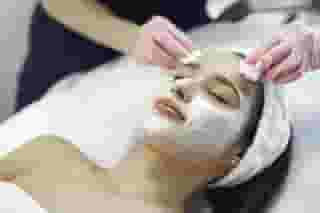 TCA & Jessner Peels
$250Results oriented chemical peels for every skin type are among the top requested medical aesthetic treatments. Both TCA and Jessner peels are safe options to combat acne, hyperpigmentation rosacea and melasma. You will receive after treatment instructions with a skin care kit. (Duration: approx. 30-45 mins.)
Advanced Skin Care Treatments
Platelet Rich Plasma (PRP) Therapy
$595PRP therapy creates microscopic tears in your skin and infuses your platelet rich plasma into them to induce collagen production. It's an effective way to help clear acne and resurface new skin for an even skin tone. Results are most prominent after a series of multiple treatments. (Duration: approx. 90 mins.)
Schedule An Appointment Today